Order your championship photos today!
Bowling Information
Tournament Information
Bowling History
Bowling News and Notes
2015 State Tournament Information
2015 Sectional/District Tournament Information
OHSAA's Statement on Inappropriate Phrases on Bowling Balls

The OHSAA has provided member schools a list of examples of Impermissible Bowling Balls. Bowling balls with profanity or phrases of a sexual nature will not be permitted in any contest involving OHSAA member schools.
Bowling Coaches Online State Rules Meeting
Dec. 1, 2014 - The 2014-15 OHSAA bowling coaches online state rules meeting is no longer available. Please contact Jenn Close, jclose@ohsaa, to take the meeting for a $50 fee.
2014 State Tournament Information
2014-15 OHSAA Bowling Calendar
Nov. 7
First Day of Coaching
Nov. 21
Season Begins
Jan. 19, 2015 (Div. II)
Jan. 26, 2015 (Div. I)
Non-Interscholastic Competition No Longer Permitted
Feb. 16-21 (Div. II)
Feb. 23-28 (Div. I)
Sectional Tournament
Feb. 23-28 (Div. II)
Mar. 2-Mar. 7 (Div. I)
District Tournament
Mar. 6-7
Div. II Boys & Girls State Tournament
Mar. 13-14
Div. I Boys & Girls State Tournament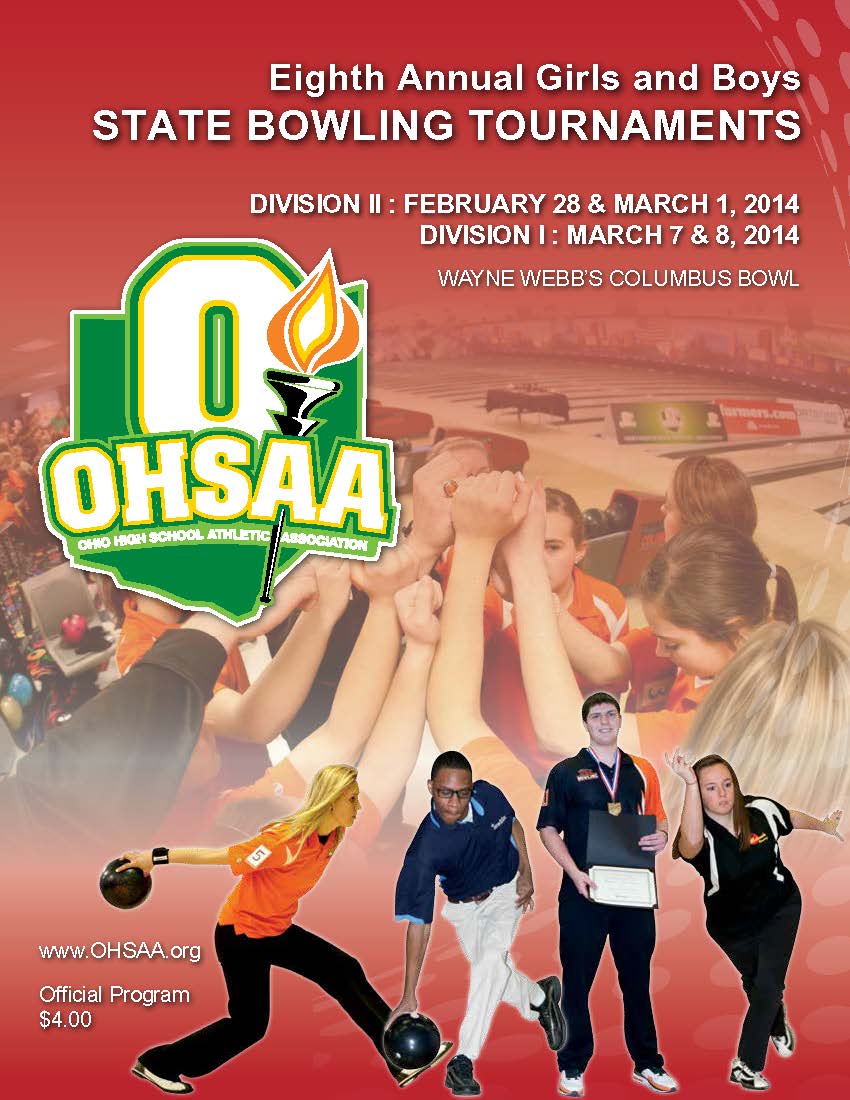 Order Programs from the 2014 State Bowling Championships